Plan Your Own Quiz Night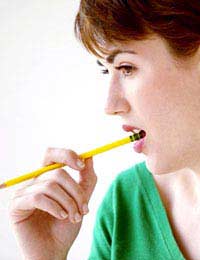 With the success of such game shows such as Who Wants to Be a Millionaire, Deal or No Deal and The Weakest Link, testing one's intellect has never been more popular. This is true not only amongst adults, but amongst children and teenagers as well.
A Quiz Night is a great activity for a Youth Group, either early on as an icebreaker evening, or after the children have got to know one another well. It probably works best when children are either in their early teens or older, although you could plan a Quiz Afternoon for younger kids.
Proper Preparation
Preparation is always paramount when it comes to planning any type of evening event, and this is especially true when it comes to quiz nights. One incentive to get things started off on the right foot is to link your night to a charity.
Planning a charity quiz night donation can also ensure the Youth Group gets donations from local businesses to buy necessities such as food and drink, and also will instill a sense of purpose among the quiz night organisers.
So once you pick a charity – either a local charity, one tied in to a recent disaster such as the earthquake in Haiti, or a charity supporting people in need worldwide – your next step is to pick the type of quiz you want. Easier said than done!
Planning the Quiz
The type of quiz you will have depends on several factors, including:
Age of participants. You don't want the questions to be too difficult – or ridiculously easy.
Theme wanted, if any. For example, you might want a quiz centred around a Christmas theme, or if your Youth Group concentrates on sports, a sporty theme might be the best idea. You could have a horror quiz and encourage participants to come dressed as ghouls or vampires.
The Quizmaster. Find someone who knows your Youth Group personally, and is familiar with the general knowledge level. Buying a pub quiz for adults off the internet may not be a good idea for 13 and 14-year-olds! Your Quizmaster should also be relaxed and funny – no Quiz Night is worth its salt without a bit of humour.
Date, Venue and Food
Your quiz will no doubt take place on the premises of the Youth Group centre, although not necessarily. Some Youth Groups prefer to hold their event elsewhere to make it special, although that can incur more preparation as well as an extra cost, in most cases.
Once you decide on the venue, pick a date – keeping in mind that right before the summer holidays or during half-term may not be the best time. Make sure also that there are no big sporting events to be held that day.
Next, get in the food. Most quiz nights host nibbles and drinks, which should be strictly non-alcoholic for children (and makes the need for a licence unnecessary). Crisps, dips, biscuits and a variety of soft drinks are always welcome. If you don't want to purchase them, you could ask every participant to bring enough nibbles for four people, and just supply plates, cups and serviettes.
Publicity and Promotions
Now that you have the date, time, quizmaster and quiz, designated charity and food, you need to decide who to invite. Do you only want members of the Youth Group itself – or do you want to invite friends and family members? Opening your Quiz Night up to the public may not be a good idea.
Then, decide if you will charge admission. You might be able to donate money to charity based purely on your business donation, you might want to charge a nominal admission fee to make even more cash, and you might even charge for nibbles – or they could be included in the price of the ticket. The choice is up to you.
To ensure all members of the Youth Group show up, make posters beforehand clearly stating the date, venue and time. If your designated charity is in place, a mention of this on the poster is a good idea.
Don't forget – you will need tables and chairs for each group of contestants, paper and pencils to facilitate the quiz itself, and supplies to clean up afterwards, such as bin liners, cleaning cloths, disinfectants, brooms and mops. You will also need a trophy – or badges/medals – for members of the winning team.
Civic Duty
Teenagers love attending a Quiz Night, especially when the questions are tailored to them and they can relax and have a good time with friends they know well.
Tying your Youth Group Quiz Night into a charity fundraising event will be not only fun, but will help instill a sense of civic duty into the members of your Youth Group as well.
You might also like...