About Our Site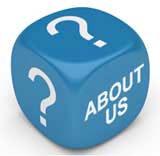 YouthGroupGames was formed to offer a unique reference point on comprehensive advice on games and activities for youth groups.
Extensive advice and ideas for games suitable for youth groups and adolescent or pre adolescent age groups.

YOUTH GROUP GAMES IS FOR SALE.
This website is for sale [more info].
Related Articles in the 'Site Information' Category...