Fun Games to Get Teens Talking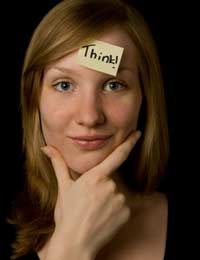 Icebreaker games are always a fun way to help people get to know one another and make new friends, which is one of the main goals of any good youth group.
Sometimes, however, similar types of games are needed when the youth group seems to be not gelling well, or is need of an extra spark to get the ball rolling on any specific day. This is especially true when moody teenagers are involved, as all too often they break up into small groups of two or three and don't venture further afield.
So whether your group is meeting for the first time, needs a bit of a warm-up or just wants to have a bit of fun on a rainy day, these fun games are a fantastic way to get them talking – and even learn a bit more about each other!
Be a Smartie
Give each group member a mini-pack of Smarties, and have them eat them all so only one colour is left. Once they have only one colour in their hand, tell them have to answer a question before the group based on that colour.
For this to work, you'll need to make a list of questions beforehand that you think the members of your teenage youth group would enjoy discussing. Don't ask closed questions, as the goal is to get them talking. For example, ask:
Red: What is your favourite pop group/singer, and why?
Orange: What personality trait do you think is your best – and worst? Explain in detail, giving a true-life example of each.
Blue: Do you, or have you, had any hobbies? Share your favourite hobby with the group, or alternatively think of an activity you once did that you eventually gave up, such as Girl Scouts or playing the trumpet. Explain why.
Green: What is your idea of a dream date – tell the group not only who you'd like to be with, but where you'd go and what you'd do.
Yellow: Do you have a favourite holiday destination – or is there a foreign country you have always dreamed of visiting? Explain.
Would I Lie to You?
This is a new take on the popular television programme. Each member of the youth group has to tell three facts about themselves: two true and one false. The group has to guess which one isn't true.
Warn the teens beforehand that if they say anything outrageous they'll most likely be caught out immediately – unless they really have done something outrageous!
Stick It to Me!
Buy a package of sticky notes, then let people break up into pairs. Each person will write a famous name on a piece of paper – for example, Justin Bieber, Barack Obama, Adele, Amy Winehouse etc – then stick it on the other's forehead without them seeing what's written.
Once everyone has a sticky note plastered to their forehead, they have to go around the room asking yes or no questions about themselves. For example, "Am I female", Am I a rock star", "Am I still alive?" Keep on going until everyone knows who they are.
Make Your Own Hairstyle
Ask the teenagers to bring in as many hair accessories as possible, or provide cheap ones. Then divide up into pairs – boys and girls – and designate one teen as the hairdresser, the other as victim. Vote on which hairstyle is the best, the wackiest, the most absurd.
This is a great game when adolescent members of both genders are involved, as most boys will love having a girl put hairbands and hair clips in their hair – and the girls will love doing it – and vice versa. For a little variety, have them pick hairstyles out of a hat before they begin.
Beautiful Babies
Ask everyone in the group to bring several baby pictures of themselves – including toddler photos - the next time they meet, but ask them not to show anyone. Then put all the photos in the middle and have people guess who is who.
Once they have all guessed, go in a circle and see if everyone can recount a funny memory from around that time. Of course, they probably won't be able to remember the exact day the photo was taken, but maybe they can remember something from around the time they were aged three or four. Can be hilarious!
Making New Friends
Youth group games designed to help group members get to know each other better are vital as icebreakers, in breaking up cliques, and helping make members feel more comfortable around each other. Who knows, they might even enable your youth group members to make some new friends!
You might also like...
i love to meet teens my age like 19
skydreamcatcher
- 17-Jul-23 @ 4:21 PM
LOL!!!!!
Jas
- 10-Jan-23 @ 12:58 PM
thiis should have been somthing to like chat to other teens and get chity chating
kit
- 14-Apr-13 @ 12:47 AM