Games for Children With Disabilities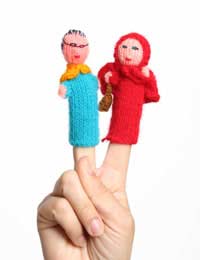 Making friends and eventually becoming part of a cohesive group can be difficult for the most outgoing child, but for a child with disabilities, that task can be even harder. Things can be even more difficult when a child with disabilities joins a youth group, where children are expected to "fit in" and become part of the crowd as quickly as possible.
Luckily, there are some fantastic ice breaker games, suitable both for children with disabilities and those without, that can help break down barriers and make your youth group members feel as if they all belong.
Active Games
Many children with physical disabilities and those without can play physical games, which can be adjusted to suit particular needs and abilities. Dancing can be done standing up or sitting down, as need be. The goal is simply to have fun – and be as silly as possible!
Dance Off: Let kids pick a dance style out of a hat, such as tango, cha cha, or disco. Each child gets a minute to silently prepare, then the others have to guess what kind of dance they are doing.
Pictionary: The adapted version of this game requires children to pick something out for a hat, then draw, mime or act it out. What you put into the hat depends on the children's abilities – it could range from "dinosaur" to "Simon Cowell". A helper may be required.
Compass Points. A fun game if you have several youth group members in wheelchairs. Get an obstacle course ready, then blindfold able-bodied members. They then have to push members in wheelchairs through the obstacle course – without looking and dependent only on verbal directions. Reset the obstacle course as many times as desired.
Creative Games
These games can easily be played sitting down, and the best part is that they're suitable for almost any ability…
Puppet Shows: Everyone loves a puppet show, and this can be the opportunity for children to show off hidden creative talents nobody knew they had. You can also make your own sock puppets beforehand, or fashion crude puppets using lolly sticks and sugar paper.
Be Crafty: Let the children get to know each other better by pairing up to do short craft activities. Make use of various craft items such as buttons and macaroni, or make simple handprints with paint or glue and paste. Theming the activity to a specific season or holiday can make it more fun.
Go, Giants: More abled children can lie on the floor, while the other kids trace around their bodies on big pieces of paper. Then everyone works together to colour in and decorate the "giant". Do as many giants as possible, then produce a play based on the characters!
Group Games
For some children, just feeling like they're part of the group is the best way to break the ice. Try these group activities on for size, they are sure to help the members of your youth group feel like they're getting closer…
Blowing Bubbles: Have a contest to blow the wackiest bubble, or see who can blow the most bubbles in one minute. You can also find (online or at a science museum or specialty shop) the enormous bubble makers that allow you to completely envelop a child in one big bubble. Loads of fun!
Magical Music: Teach the children a silly song and have them sing it, starting quietly and working up to a loud crescendo. Songs that are funny work best, such as "Alice the camel has one hump" or Old MacDonald has a farm" substituting only silly animals (dinosaur, mammoth, giraffe).
Who Shoe: have everyone put one shoe in the middle of the room, then put them in a bag and have each member of the youth group pick one out. Once the person has found who the shoe belongs to, they have to go up to them and ask five questions. A great getting-to-know-you game.
Prize Piggies: Give each member of the youth group a piece of paper, then ask them to shut their eyes (you might want to provide blindfolds). Then give them two minutes to draw a pig – the person who draws the most complete animal wins a prize. Try again with other farm animals.
Have Fun!
Ice breaker games are a great way for children to let their hair down and get to know each other better. These fun activities should help. Not all will be suited to every child's abilities or personality, but you can have them pair up with a helper if that makes things easier.
Remember, every person is an individual, and these games are provided simply as a guide. Adapting ordinary games to suit the individual members of your own youth group is often the best way to provide suitable entertainment and fun activities.
You might also like...