Special Activities for Youth Groups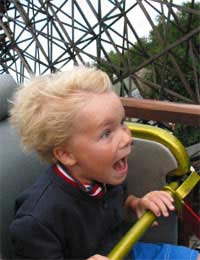 Even the most hardened youth group leader will recognise that sometimes, children in youth groups are capable of behaviour which is far beyond what most people would expect. In fact, youth groups arguably contribute greatly to the improved social skills of children and teenagers, and as such, there will be times when leaders will want to recognise the progress made by giving the group a special treat or an activity day. This article explores some of the best ideas for special activities for youth groups.
Big Day Out
The Big Day Out can involve a variety of activities, but it tends to be the most expensive event in a youth group's calendar. Special activities like go-karting, paintballing, or activity parks are very popular with both sexes and almost all ages, but can be knotty from a legal perspective and the cost may be prohibitive. However, keep an eye out for good group deals in off-peak times of year, and with good organisation and forward planning (you could ask some parents to come along and help out) this could be a viable option.
Days like these tend to be a real treat for the kids involved, and the memory will linger for a long time. One particularly good way to do this sort of day out is to go to the sort of activity park which has zip-wires and rope bridges between trees; they are often cheaper than comparable activities, and they encourage children to challenge and overcome their fears. One less expensive way of doing a big day out might also be to go to a theme park, as once entry fees are paid, children will provide their own money (often thanks to their parents!).
Evening Treats
A less expensive type of special activity might be to do something that takes up an evening. This would include such ideas as going to the cinema or ten-pin bowling. This is likely to reduce the cost of the trip, and it means that the activity lasts for a decent length of time, ensuring value for money. Beware, however: choosing a film that pleases everyone in the group may be more difficult than expected, especially if the group is made up of grumpy teenagers!
Creative Activities
One really great way of giving the youth group special activities without breaking the bank is to come up with some sort of creative, enjoyable event that they can all be involved with. For example, you could host a Summer Olympiad where different teams have to come up with a team name, an anthem, a flag and an (appropriate) outfit, and then have a silly athletics contest, complete with opening ceremony and medal presentations. This works particularly well in Olympic year, but kids tend to love the competition and the opportunity to express themselves.
Another good option is to have a big cooking session, where the group makes some goodies to share together. Brownies and pancakes are huge favourites with most youth groups, but make sure you are aware of any allergies and factor them into your plans. For savoury choices, try pizza with a choice of toppings.
There are many different special activities you can do with your youth group, but the most important thing is that your youth group is on board and ready to enjoy the day, so consider asking for their input and ideas as you plan the upcoming events. Often their answers will be surprisingly low-key compared to what you had in mind, and considerably less costly, so it is worth sounding them out, particularly if they are an older and more mature group. However, ultimately it is your decision; hopefully these ideas will help you as you plan the special activities for your youth group!
You might also like...