Word Games for Youth Groups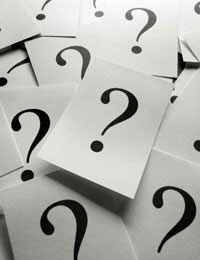 Word games are an important way of helping children to develop their communication skills in a relaxed, enjoyable way. Moreover, most word games will also force kids to rely heavily on memory, logic and vocabulary in a fast-paced environment completely unlike the often dull classroom at school. What's more, they usually do not require any set-up or equipment, meaning they can be played at any time and for any length of time. This article will discuss some of the word games available to youth group leaders which have proved particularly popular with children of all ages.
Twenty Questions
This game of logic and memory is one of the most popular word games. A simple question and answer game, it involves one volunteer choosing a person, an object or (if your youth group is particularly intelligent) a plant or even a place. The object of the game for the group is simple: figure out what the volunteer is thinking of in twenty questions. For the volunteer, the object is to keep the answer from the group for as long as possible.
It sounds easy, but the group can only ask closed questions that can be answered with a straight 'Yes' or 'No'. The children will quickly cotton on to the fact that the game is made substantially easier if you ask questions which tell you as much information as possible.
Ghost
This is a word game which rewards patience, creativity and a large vocabulary. It works best in small groups of no more than five people, but you could also play it as a team game where each team can confer before making their play. The object of the game is to avoid completing a word. The game is played by each person or team naming a letter.
They must have a word in mind when they do so, however, as other players can challenge if they think that the letter named makes it impossible to create a word. For example, if one player started with 'Z' and the next player said 'X', it would be very unlikely that they had a genuine word in mind. Of course, sometimes it is worth making up a plausible move, rather than simply accepting that you have lost the round - and often people do not challenge dubious moves!
Superghost
This works exactly the same as Ghost, but rather than simply adding letters to the end of the word that is being created, you can also add letters to the beginning of it. This makes the game a lot more subtle, as well as more difficult, so you may want to start off by playing the normal Ghost and see how your youth group responds to the intellectual demands of the game. It is great fun to play with language, however, and you may find that the children are very positive about this game once they have played it a couple of times.
Other Word Games
There are so many word games available that it really depends on your youth group's age and intellectual ability to choose the right one for them. Here is a small list of other word games that they may enjoy playing.
Cheddar Gorge - this functions like Ghost, but instead of adding letters to avoid forming a complete word, each player adds a word and tries to avoid making a complete sentence.
Teapot - this involves one player or team replacing homophones with the word 'teapot' to create bizarre-sounding sentences. The object of the game for the other players is to guess the word that has been replaced. For example, if a player said "Tom ate some teapot chocolate biscuits on the teapot" the word might be 'plane'.
The Green Glass Door is a word game where a player already familiar with the 'trick' gives clues to other players about what belongs behind the 'green glass door'. Words that have exactly 2 duplicate letters belong inside the green glass door, so a typical clue might be that 'Behind the Green Glass Door, you can go to classes at school, but not courses at a university'. This is a great word game to play as it often completely foxes the kids, and teaches them the value of lateral thinking.
Hopefully these word games will stimulate the mind as well as being great fun for all who play them. Enjoy playing word games with your youth group!
You might also like...