Learning Games for Young People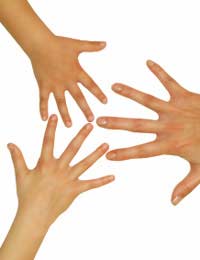 While children of all ages love to play games, they appreciate even more an activity where they actually learn something. Sometimes the educational aspect is so subtle the kids don't even realise they are getting a bit of education while they play. At other times learning is the focal point of the game. The key is to make it fun.
Most learning games help foster a child's intellect, but some can help them learn social, physical and other skills as well. The important thing is to combine entertainment with education – but keep it light. One tip is to let the youth group children be your guide, and to plan a variety of learning games based on their own specific interests and ideas. Here are a few to get you started...
Memory Game
Brain training has become popular in recent years, and for good reason. Studies have shown that young people who make as much use of their intellect as possible now will be keener to keep on learning in later life. This deceptively simple game teaches children to pay attention to detail and to organise their thoughts – two skills that will certainly help them along the road to adulthood.
Get a tray, board or even a piece of cardboard and place on it 8 – 20 objects, from teacups to thimbles to cuddly rabbits (the number of objects should depend on the ages of the children). Have a team of three-five kids study the objects for up to one minute, then take them away, out of sight. The winning team is the one which remembers the most. Harder than it sounds!
Spelling Bee
Many kids love to spell, and many also love to show off. This fun game can give those brainy kids a chance to do both – and hopefully encourage others to take an interest in spelling as well. The key is to pass out words beforehand, and let the children in the youth group take them home and practise. Remember, while some children will adore taking part in a spelling bee others will balk at the very idea, so make it optional.
Once they have properly revised for the bee, stage a mock event where they dress up in "formal" clothes and take part. Kids who don't want to test their spelling themselves can be presenters and side acts. Let everyone ham it up and have a great time! And don't forget to serve refreshments and make funny trophies...
Seeing Eye
This fun games teaches young people not only the value of cooperation, but also helps them learn how to give directions and speak so that other people can easily understand them. First of all, plan a simple obstacle course without the children seeing what you're up to. This could entail sitting in succession on two chairs, walking around a table, jumping off the edge of a climbing frame, crawling through a large cardboard box and over a rolled-up carpet to finally land on top of a desk.
Then divide the children into pairs, placing a blindfold on one. The child without the blindfold will then have to guide the other child through the obstacle course, using only verbal commands. You can time how long it takes kids to finish the obstacle course to determine who is the winner. You'll be surprised at how much hilarious confusion will result!
Name That Tune
It doesn't matter if a child is musical or not – everyone can recognise a popular tune when they hear it. This fun learning game can be played using a variety of rules, from simple to extreme. You can hum the tunes, bring snippets along on a CD, or let the kids make things up as they go along. If you have a portable keyboard, some drums, a guitar or even a harmonica or triangle, that's even better.
You can even theme this game according to the season, with Christmas carols, songs about rain, beach songs, summer tunes etc. For older kids, extra points are added for naming the correct recording artist. Younger children can rely on nursery songs.Learning games can teach young people not only more about themselves, but can also help them get interested in a specific subject or even foster their love of learning in general. They're a great way for young people in youth groups to pick up a bit of education - and actually have fun while they're at it.
You might also like...