Games for Adventurous Kids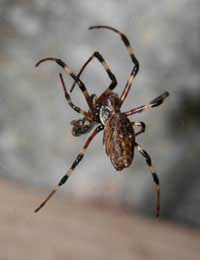 Adventure games provide a mainstay for active kids. Whether they involve going on a real or make-believe adventure or simply taking part in games that require a specific level of bravery, they are sure to be incredibly popular among youth group members of all ages.
Attack of the Aliens
Scared of the dark? You can't be with this game. The goal is to find the (human) ray guns while avoiding capture by aliens. Divide the group into two teams of equal sizes, with two children as "ray guns" and two as aliens.
Seal off an area for prisoners, then let the guns hide and send the aliens away. Finally, let the other children loose to find the guns before they get caught.
The only way to catch an alien is to be holding onto one while touching a ray gun – but the guns can run around as much as they wish. Best played in a large darkened room, such as a school basement area or church crypt, or even in the evening, if possible. Warning: not a great one for very young children.
Capture The Flag...with Water Bombs
For kids who seem to revel in getting wet, this is a definite winner, especially when it's hot out and everyone needs to cool off. Divide the kids into two opposing camps and have each group fill up the same number of water balloons. If you want, you can set a scenario beforehand: one team is the Monster Maniacs who recently escaped from prison, pitted against Outrageous Ogres determined to take over the world. This adventure is best played in swimming costumes.
Snakes, Spiders and.. Bats?
Intrepid members of youth groups love creepy crawlies, so why not spend an afternoon exploring the most revolting, disgusting and slimy insects and reptiles the natural world has to offer? Some zoos will happily send a member of staff to a youth group on an educational visit, bringing with them snakes, toads, tarantulas and other repulsive animals. Make a game of it by seeing who can be the bravest and time the children to see who can hold the wombat, stroke the slug or play with the cockroaches the longest. Contrary to popular belief, both boys and girls love creepies. Yuck!
Adventure Activities
When time and budget allow, some adventure activities can be planned for special days out. Ones that have been proven to be especially popular include:
The Great Outdoors. Hiking, walking, fishing and even camping are fantastic adventure activities enjoyed equally by (most) boys and (most) girls.
Fun on Wheels. This can include go-karting, cycling, tank driving and quad biking, with many activities on offer for children as young as five. Children learn important skills while learning to interact with others, often in a team environment.
Wonderful Water. Sailing, rafting, swimming – just jump in! Some children will enjoy these adventure experiences so much they may even become a lifelong hobby.
Circus Skills. Many skills can be learnt in a circus workshop day course – often on your own youth group premises. They include juggling, bungee-jumping, trapeze arts and more, and teach kids not only concentration but balance, self-awareness and retention.
Paintballing. Not just for corporate big-shots anymore, with discount prices usually available for youth groups. Encourage young imaginations to go wild as they plot together to capture the enemy during this action-packed paintballing adventure day.
Adventure games and activities are fun for children of all ages, and encourage both their imaginations and their physical abilities to develop and flourish. Perhaps even more importantly, they will have a great time playing these games – and hopefully you will too!
You might also like...