Games for Infants (4-7 yrs old)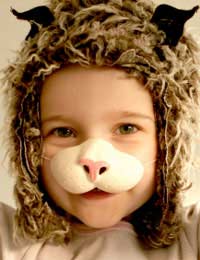 Children of all ages can be difficult, but those still in infant school are often the most hard to please, especially when it comes to games. A youth group leader needs to choose fun activities for the children to play, but at the same time, they need to be games which will stimulate the infants' cognitive development and coordination. Thankfully there are many options available to leaders, some of which will be discussed in this article.
Bear Hunt
One of the best games for infants is the classic Bear Hunt. This can be played either individually, or in teams, or even as one group, depending on the particular skills you are attempting to encourage, and the logistical needs of the group. The game can be played both indoors and outdoors, and requires a little preparation.
You'll need a set of cards with bears on them, or some objects that resemble bears, or even some edible treats that are known as 'bears' (make sure no one has allergy issues if you choose this route). These should be hidden around the playing area. The object of the game is to collect as many bears as possible. If playing as one big group, this may mean working as a team to search different parts of the room, and then sharing the reward; if playing competitively, make sure that the 'losing' team still gets a reward for their efforts to avoid tantrums!
Call the Weather
One type of game that infants love is the 'dramatic' or 'acting' style of game. They really seem to enjoy the phenomenon of trying to make themselves into different objects, animals or even abstract concepts. This is one of the games which relies on that attitude. The infants spread out around the room and the leader calls out a type of weather, e.g. 'It's raining!' The kids then have to act as if that were really happening, by putting up umbrellas, splashing in the puddles or bending over as they walk to avoid the wind. Similarly, 'It's hot and sunny' might see them moving more slowly, wiping imaginary sweat from their brow, or 'sunbathing'!
Try to encourage the acting to be as dramatic as possible. You may want to consider using music to increase the sense of reality. This is one of the best games for allowing kids to express themselves in a relaxed environment.
Cats
This is a hilarious game to play with infants, as they really get into it! It's also very simple and requires no set-up for the leaders, which is another bonus. Everyone sits in a circle and one person is chosen to be the 'cat'. You might want to make a leader do this in the first instance as it makes the kids laugh even more to see a grown adult crawling around on their hands and knees 'meowing' and generally prowling in a feline manner! Whoever laughs or smiles (depending on strictness) becomes the next cat, and must make someone else laugh to rejoin the group. Make sure that people do not laugh deliberately so that they can have another go, and also ensure that a leader is primed to laugh if the current 'cat' is having trouble being sufficiently humorous!
These are all fun games for children of infant age to play, helping them to enjoy their time together while also giving them clear boundaries. This is one of the most important elements of youth group leadership when the kids are very young, as they require the rules to be laid down clearly so that they can move within a well-defined safety zone. There is a groundswell of opinion that says children should just be allowed to roam freely without recourse to adults' imposed rules, but in reality, children, and infants in particular, need the structure of supervision before they can really enjoy themselves.
These games will allow leaders to encourage children to express themselves within that structure of security. Enjoy playing these games with the infants in your youth group!
You might also like...