Mixed Gender Activities for Youth Groups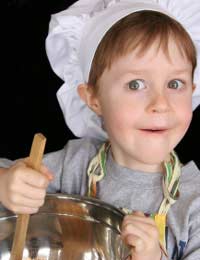 Between the ages of 5 and 15, boys and girls spend the vast majority of their time in single sex environments, rather than mixing freely with the opposite sex. For youth group leaders, then, the concept of the mixed gender youth group is a difficult one to administer, given that it is somewhat unknown to its members, and therefore their reactions are likely to be more pronounced than one might originally expect. Some experts suggest that the behaviours boys and girls bring to mixed gender situations are likely to be exaggerated versions of parental behaviour. What sort of activities, then, should leaders use to bring the genders together in a positive way?
Challenge the Norms
One of the simplest things to do is to subvert the youth group's expectations of masculinity and femininity. For example, you could have an activity where the boys have to cook food in the kitchen while the girls construct a bridge from materials you have prepared. After the activity is over, ask the group for their reactions to the topsy-turvy nature of what they have done, and how it makes them feel about their own gender.
Some mixed gender youth groups have even produced questionnaires which have asked boys and girls whether they associate certain words with their own gender, such as 'think logically' or 'be emotional'. The responses from these questionnaires can often be surprising, either for their uniformity or occasionally for their challenge to convention. Again, there is a possibility that you may want to ask the group to comment on their responses after they have filled in the questionnaires. You can tailor the questionnaires to suit the age group you are dealing with.
Separate the Genders
This is a great way of showing the children how different the two genders can be in their approach to a given task. For example, many games call for teams to make use of various materials and pieces of equipment given to them to construct a certain object, for example, something which will withstand a certain amount of punishment. With parental permission, try videoing the different teams at work, and after the game is over, watch the video back with the whole mixed gender group.
You will often find that the differences between the teams' methods are very pronounced, so much so that the children will notice them without prompting. Ask them open questions such as "What do you feel the girls did differently?" or "Do you think the boys worked together?" Often you will find that girls operate more as a discussional collective, with equal responsibilities and authority, while the boys quickly adopt a top-down structure, with a leader at the top delegating tasks to others. Allowing the separate genders to see the differences between them makes friendships more likely as they begin to see how men and women can complement each other.
Other Activities
The sign of a great mixed gender activity is that everyone feels completely comfortable with what is going on. For this reason, seasonal activities such as bonfire/fireworks nights, Christmas parties, or summer-themed games days work very well as they give everyone a chance to enjoy themselves. It is important to have a good mix of competitive and team-building games so that everyone feels catered for, and if you have a leadership team that is dominated by one gender or the other, consider bringing in more leaders so that you have a representative balance of leaders for both genders.
Mixed gender groups may seem difficult, but if you act with common sense and grace, you won't go too far wrong. Enjoy helping your youth group to establish friendships and connections!
You might also like...